Creative + Content + PPC/SEO campaign management
Demand/lead generation support by our expert extended team in a retainer model to generate marketing qualified leads (MQLs).
Network automation software company Anuta Networks' target segment was niche and defined by highly technical subject matter. At the same time, they faced an extremely competitive landscape comprising large players with very high marketing spends and customer references. In this challenging environment, UIConnect's demand-gen experts delivered a perfectly executed digital campaign strategy paired with a web analytics approach.
Anuta Networks was perched high on a competitive global landscape that was littered with constantly proliferating multiple-vendor solutions. Maturity and clutter were increasing in this space on a regular note. Anuta Networks had fared well by being at the forefront of building and maintaining a mindshare using a combination of publicity, promotional initiatives and thought-leadership activities.

It also leveraged a distinct early-mover advantage (as a first-of-its-kind NSO), industry recognition (Best of VMworld prize in the Networking & Virtualisation category and others), and a differentiator plank (it was enabling network administrators to scale rapidly and efficiently without adding headcount).

However, to optimise and capitalise on these by encapsulating them into a lasting advantage, Anuta Networks had to build a cohesive and effective story that addressed two key questions: 'How was the company to establish credibility among its stakeholders? How was it to trigger conversions and early buy-ins among decision-makers and influencers?'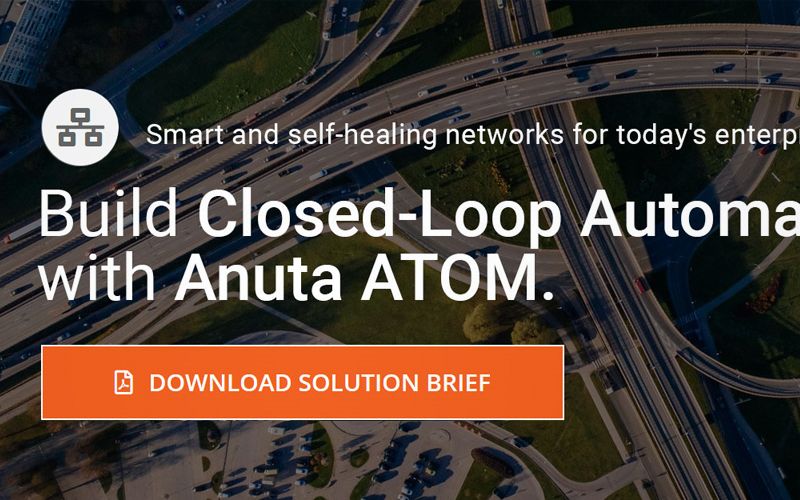 UIConnect's digital and web development teams started with a detailed analysis of the existing website and SEM campaign. We hit upon the idea of running unified SEM campaigns that were strategically backed by website design and content on specific B2B channels.

During the audit phase, the gaps, possible fixes and upgrades were noted down against the site's speed, performance, code-compatibility with browsers, responsiveness issues and UX challenges.
"Social media strategy for enterprise applications inherently needs a different approach to that of a typical consumer-focused campaign. An enterprise audience is sensitive to content and averse to 'in your face' sales approaches.

Being sensitive to the fact that every individual campaign message can build or break future business relations, UIConnect made a conscious decision to keep the messaging targeted, professional and engaging - in other words, no carpet bombing."
With the implementation of UIConnect's suggestions, Anuta Network's SEO score improved substantially. Over ten of its important search keywords topped Google Search. LinkedIn campaigns generated quality leads that could be passed on to Anuta Network's sales team for further strengthening of overall traction.

In less than a year, UIConnect assisted Anuta Networks in:
"UIConnect has been a great partner for Anuta's digital marketing initiatives. They conducted a thorough analysis and identified the gaps in our online presence. Their team of UI/UX, SEM/SEO and WordPress/Elementor website development professionals rectified issues and worked diligently to improve our SEM/SEO rankings. They excelled at creating landing pages to grow our number of leads by 300% in a matter of nine months. If you need SEM/SEO experts, look no further."
Disclaimer: UIConnect's case studies cover information available until the time period of our engagement with our clients. Subsequent changes to the ideas / final product that are beyond the scope of our engagement may not be included in the case study. Clients may choose to make changes to their model in subsequent time periods.