Market research + Website design + Mobile app design
Market insights and a UX lead delivery approach to turn a business model around and reach out to prospective customers.
Kubot.in (previously SmartMoney.co) enables online investments in mutual funds. UIConnect, through secondary market research and insights, helped Kubot position their mutual fund investing app within the right market/customers. We also designed their corporate website and delivered a UX for their flagship mobile application to acquire new investors and help manage their investments.
Kubot, an online investment facilitator, approached us in 2017 to deliver a marketing roadmap for an investment services app. Mutual funds were still perceived to be a risky proposition and several campaigns were already on the road to encourage more people to invest in mutual funds in an informed manner

UIConnect decided to step back and first thoroughly research the existing market size, dynamics and user demographics. The outcome was used by Kubot to fine-tune its efforts towards relevant target demographics. Enthused by our advisory report, Kubot asked us to refresh the website to take precise cognisance of Indian investor sensibilities.

Our research and advisory experts have helped clients to take the right decisions on their go-to-market activities, and this has often led to a complete reorientation of their approach, causing an impactful shift in positioning. In this case study, we highlight the research and advisory solution we provided to Kubot. Of particular note are the specific strengths of our research team, which played out here in a unique way.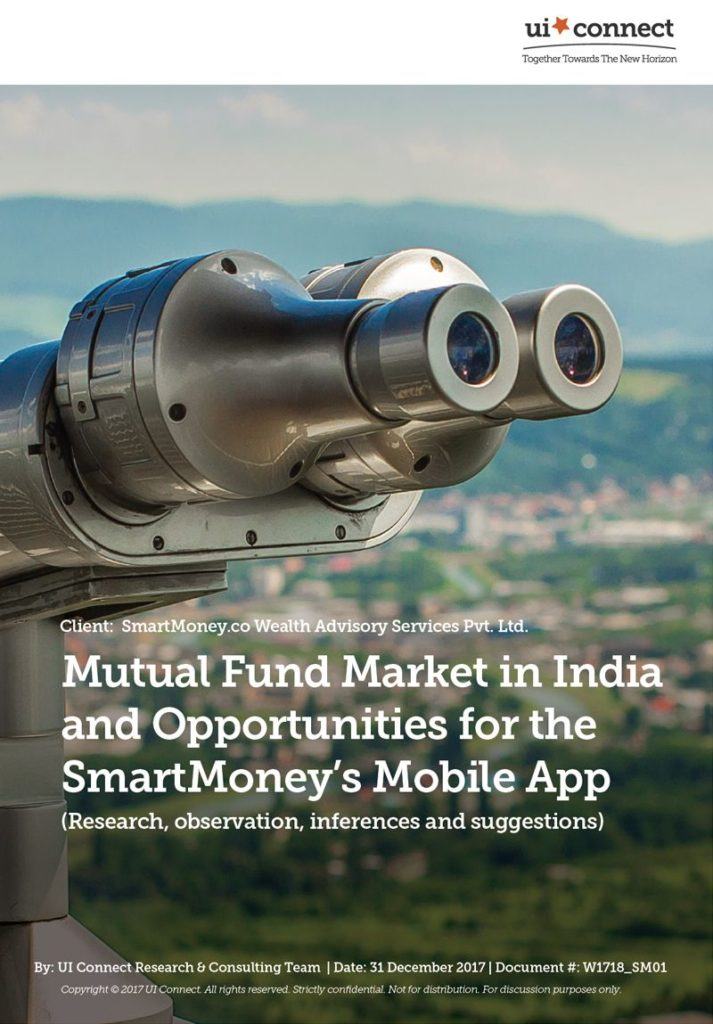 The key highlights of this secondary market research were:
Kubot held a few assumptions, such as mutual funds being an investment avenue that would gain popularity among the millennial population as an easier way to generate high returns than conventional investment options. Further, they wanted to confirm where their target audience was located in India so as to help them plan their marketing campaigns. However, on-field market surveys were expensive, and were not an option.

They also wanted clarity on benchmarking other players like ET Money or Fisdom and taking inspiration from their users/customer growth. However, the factors that worked in favour of these companies were unclear. Kubot was targeting B15 markets for greater volume and higher commissions as compared to urban areas, and had to decide on their best approach. However, they were not sure which customer acquisition strategy to follow to formulate an effective go-to-market action plan.
Using existing market data and expert opinions on the subject, UIConnect was able to consolidate all the key questions and identify the underlying problem as a targeting issue. We presented an alternative case to Kubot, the results of which were initially disruptive, but helped our client gain immense clarity on how to position their product. By helping Kubot pivot their efforts in the right direction and pitch to the right audience, we ensured that they put a successful foot forward into the market.
Disclaimer: UIConnect's case studies cover information available until the time period of our engagement with our clients. Subsequent changes to the ideas / final product that are beyond the scope of our engagement may not be included in the case study. Clients may choose to make changes to their model in subsequent time periods.